This month's HCI spotlight features: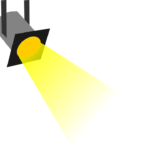 ---
Online HCI Student Spotlight: Elizabeth Holloway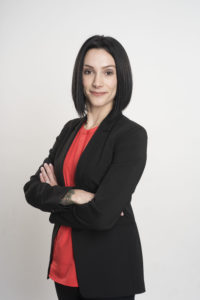 Please give a short description of your academic and/or professional background.
I received my undergraduate degree in design and communication arts from Virginia Tech in 2001. I have as a user experience design in many different industries including pharma, software development, music, gaming, and government contracts.
Why are you pursuing a degree in HCI?
Since completely my undergraduate in 2001, the climate of my industry has changed so much. The focus has moved from pure aesthetics to human factors. It was important for me to continue to adapt and evolve in order to design the best technological solutions.
Give a short description of your research focus.
Virtual reality for rehabilitation. My niece has cerebral palsy. I've seen her parents struggle with living in a rural area away from proper care that would allow her routine therapy. With remote healthcare options focused on VR applications, we can design solutions to help children like Ruby live uninhibited lives.
What has been your favorite HCI course and why?
HCI681: Cognitive Engineering. Dr. Gilbert structures his course work in a way that encourages independent study and inspires students to think beyond readings and assignments.
How has the HCI program prepared you for a career in HCI?
It's given me in-depth engineering perspectives with which to defend my product decisions with my clients. It's one thing to have an opinion, but it's quite another to cite research to back it up! =)
What is your favorite HCI related book or resource and why would you recommend it to other students?
You Are Not a Gadget by Jaron Lanier. Lanier is a controversial digital philosopher. He values the human experience and discusses about how we can design better technology to respect it.
What makes your perspective on HCI unique?
I don't know that it is unique. I like to think that I encourage the people around me to just not look at the immediate solution, but beyond that.
What plans do you have for after graduation?
Keeping going. =) I'm a life long learner. Whether it be a PhD or other continuing education, I'll always find myself nose deep in research or a good book.

---
On-Campus HCI Student Spotlight: Mindy Hoover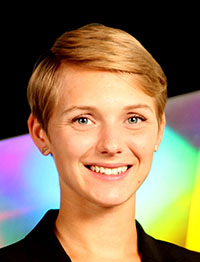 Please give a short description of your academic and/or professional background.
I completed my M.S. degree in Mechanical Engineering and HCI at Iowa State in 2018. During that time, I discovered a passion for User Experience research and decided to pursue my PhD in HCI. I've applied my HCI and Research skills to Virtual Reality training and through internships at Boeing and Google.
Why are you pursuing a degree in HCI?
I am pursuing my PhD in HCI because I have a passion for improving the User Experience. I am a life long learner, and I especially like to learn from those around me, whether they be my peers in research or product user groups.
Give a short description of your research focus.
For my Master's work, I focused on understanding how to improve training in manufacturing scenarios using Augmented Reality technology like the Microsoft HoloLens. (I'm still mulling over my PhD topic.)
What has been your favorite HCI course and why?
My favorite HCI course was "Design and Evaluation of Human-Computer Interaction" (HCI 572) with Dr. Dorneich. I really liked how we went through the entire user centered design process from start to finish during our semester-long project.
How has the HCI program prepared you for a career in HCI?
I think the interdisciplinary nature of the program has prepared me by allowing me to work with people who have different skills than me. I also enjoy the autonomy I have over the courses I take. It has allowed me to customize the program to my needs and create a more well rounded educational experience.

---
Staff Spotlight: Tiffany Kayser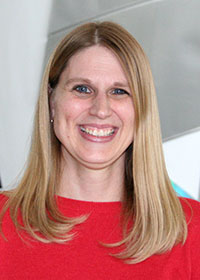 Tell us about your educational/professional background?
I am a graduate of Iowa State University where I earned my Bachelor of Arts degree in Advertising. I previously worked as a marketing director for a health care company for almost four years. Then I came to Iowa State and worked as a coordinator for continuing education for tax and law professionals for 11 years. In March of 2018, I accepted my current position as the program coordinator for HCI Graduate Program.

What do you see as the biggest challenges facing the HCI Program at ISU right now?
The biggest challenge I see is the meeting the needs of our students by continuing to provide ample and relevant courses.

What improvements to the HCI Program are you working at the moment?
We surveyed everyone (faculty, students and alumni) involved in the program for suggestions to improve. We are still evaluating all the ideas that have been provided.

What makes you passionate about your job?
Helping people, especially students.

What advice would you like to give to new graduate students in the HCI program?
Keep your end goals in mind and stay focused on them.

Where can students find answers to their questions about the program?
Me, of course 🙂 You can also find information on the HCI Graduate Program's website (http://www.vrac.iastate.edu/hci/) and the HCI Program Director, Dr. Stephen Gilbert. Also, faculty who serve major professors, can be found at our website, often can provide some guidance.
---
Team VRAC Receives Runner-Up Award in IEEE VR Competition
by Mindy Hoover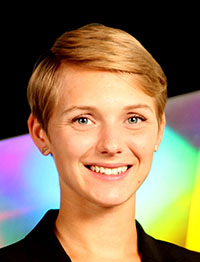 This March, Jack Miller, Alex Lim, AJ Hanus, and myself drove to Chicago and hopped on a plane to Tokyo, Japan. From there we took a bullet train to Osaka where we attended our first IEEE VR conference. It was surreal! For five days, we attended talks and panels, saw posters, and put faces to the names of the authors we had been citing for years. But our primary purpose at the conference was to compete in the 3DUI contest.

Each year IEEE VR puts on a 3DUI contest in which teams develop extended reality (XR) applications in response to a theme. This year's theme was "Escape Room in Mixed Reality" with a special emphasis on passive haptics. At the conference, nine teams competed to be named the best and demonstrated their creations for a panel of judges as well as conference attendees. The result was a pool of applications with creative and intriguing puzzles uniting reality and virtuality into a seamless experience. Teams from all over the world got creative with different technologies, materials, and tasks to show off their creativity and development skills.

During the course of the competition, we got to know members from competing teams, as well as many of the attendees at the conference. After two grueling days of demos for more than 100 people, a winner was announced. During the closing ceremonies, our team was named runner-up of the competition. We were honored to accept the award, and we can't wait to go back an compete in future 3DUI contests!

IEEE VR taught us so much, but more than anything, we became familiar with the cutting edge research that is being done in Mixed Reality technologies right now and the holes in current literature that our generation of researchers needs to fill. For me personally, attending this conference gave me new perspectives on my field and revealed to me areas of VR research that I didn't even know existed. I left the conference with renewed excitement for research and a better appreciation the academic rigor necessary to make an impact on my field.

---
The International Wireless Communications Expo and Mission Critical Technologies

By Elizabeth Holloway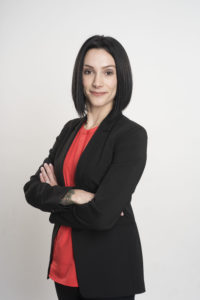 The International Wireless Communications Expo (IWCE) took place March 4 – 8 in Las Vegas, NV. Historically, IWCE has focused on mission critical technologies (MCT). The MCT industry is largely concerned with public safety solutions in terms of providing faster, smarter, and more efficient technologies. As the population increases, ages, and evolves, and as new global threats emerge, first responders need increasingly more support to keep the public safe. Industries such as defense, emergency services, oil and gas, security firms, etc. leverage technologies such as big data, AI, drones, wearable technology, etc. to create tools that can reduce fatalities and crime by reducing first responder response time and increasing dispatcher situational awareness.

IWCE features hundreds of different companies, innovators, and educators that are showcasing products, giving keynotes, and conducting training. Intertalk is one of those companies. I was able to catch a keynote from Larry Hicks, VP of Intertalk, on how data can help public safety technologies. These technologies, Hicks says, should help dispatchers respond appropriately, and this means providing the right information, at the right time, and in the right place. For example, one use of this information is using natural language processing to prioritize dispatch calls. Because of ambulance shortages and the need for increasing infrastructure, individuals with potentially life-threatening problems may have to wait abnormally long times for emergency services. However, automation that can detect urgency by evaluating levels of stress in callers' voices can assist human dispatchers reduce response times. I also spoke with Matthew MacDonald, Intertalk's chief engineer, about their application of natural language processing (NLP). He said not only could it cut down on first responder response time, but it could also aid in the cognitive offloading of other attentionally demanding tasks. He used the example of a police officer calling in vehicle license plate numbers to check for potential threats. Currently, this is a manual process that involves call-taking and places attentional demands on both the dispatcher and the police officer. Automating this process would alleviate attentional demands on both ends, leaving resources to deal with more urgent situations.
Intertalk was at IWCE to pre-launch their mission-critical dispatching cloud-based solution, Enlite. Enlite incorporates robust call-taking technologies with data feeds from social media, weather and other environmental factors, traffic, and streaming video sources to an intelligent and customizable dashboard for dispatchers. Applications are not just in emergency response but would extend to municipal services such as transit, where traffic incident management (TIM) monitor roadway traffic and conditions. Event management, like monitoring crowd situations at large music festivals or public gatherings could also be a future application. Larry Hicks made the case for the continued need of a human element in the roles of dispatchers and responders. As HCI students and researchers, it is our job to support that human element and create automations that are supportive to our human communication abilities, cognitive limitations, and social interactions.
For more information:
https://intertalksystems.com/
https://tmt.knect365.com/mission-critical-technologies/

---