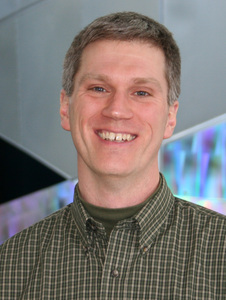 Patrick Kreymborg


Online MS, Spring 2009
Home Dept:
Art and Design
MS Advisor(s):
Deb Satterfield and Stephen Gilbert
Employment upon graduating:
Program Management Specialist
Siemens Wind Power
Esbjerg, Denmark
Current activity:
Develop and present instructional materials and technologies for the purpose of educating wind turbine technicians.
What HCI classes were invaluable to my success?
HCI 521, 594X, 598X
Favorite graduate school memory:
Attending various performing arts events. HCI goes to the Fashion Show was great!
HCI issues that interest me:
Technologies that provide user experience in ways that cannot be fully realized in the physical world, i.e. augmented reality, to improve human performance.
<---- Back to search results