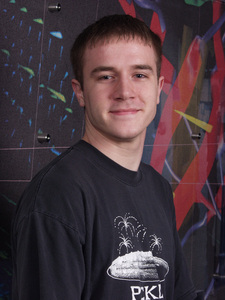 Adam Patridge
MS, Spring 2006
Home Dept:
JLMC
MS Dissertation title:
It came from the Internet: Media diffusion of computer security threats
MS Advisor(s):
Chad Harms
Area of MS research:
This paper looks at how computer security threats are communicated through mass media outlets by analyzing the coverage threats receive. The work in this thesis is just the first step in analyzing how computer end?users become aware of security issues that may seriously affect them. This knowledge can be used to better understand how information about computer security threats reaches the public. This understanding can then be used to direct future efforts for improving the computer security diffusion process and limiting the extensiveness of damage, costs, and frustrations caused the attacks.
Employment upon graduating:
ASP.NET Web Developer
Sierra Trading Post
Cheyenne, WY
<---- Back to search results