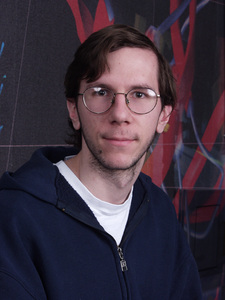 Thomas Batkiewicz

MS, Summer 2006
Home Dept:
IMSE
MS Dissertation title:
An integrated task manager for virtual command and control
MS Advisor(s):
Adrian Sannier
Area of MS research:
The Task Manager is a desktop/tablet PC interface to the Battlespace research project that provides interactions and displays for supervisory control of unmanned aerial vehicles. Utilizing a north-up map display, the Task Manager provides a direct-manipulation interface to the units involved in an engagement. Used in two primary modes, the Task Manager can be used either in a planning/review mode that can be used to generate mission scenarios or a live-streaming mode that connects to a live Battlespace simulation via a network connection to edit and update path information on the fly. The goal of this research is to combine the precision of 2D mouse and pen-based interaction with the increased situational awareness provided by 3D battlefield visualizations like the Battlespace application. Combined use of these interfaces, either by a single operator or a small team of operators with task-specific roles, is proposed to produce a more favorable ratio of operators to units in field operations with superior decision-making capabilities due to the specific nature of the interfaces.
Employment upon graduating:
Software Engineer
Priority 5
Ames, IA
<---- Back to search results