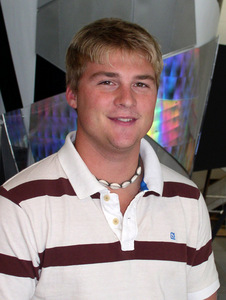 Christian Noon



PhD, Spring 2012
Home Dept:
Mechanical Engineering
PhD Dissertation title:
A Volume Rendering Engine for Desktops, Laptops, Mobile Devices and Immersive Virtual Reality Systems using GPU-Based Volume Raycasting
PhD Advisor:
Eliot Winer
Area of PhD research:
I designed a volume rendering engine that works on multiple platforms and multiple operating systems to perform various types of volume rendering for medical imaging purposes.
Employment upon graduating:
RnD Production Engineer
DreamWorks Animation
Redwood City, CA
Current activity:
I am a software engineer working in the RnD department. We specialize in creating proprietary software for creating animated movies.
What HCI classes were invaluable to my success?
Enjoyed NURBs and HCI 575
HCI issues that interest me:
Real-time computer graphics, user interaction prototyping, user interaction animation
<---- Back to search results