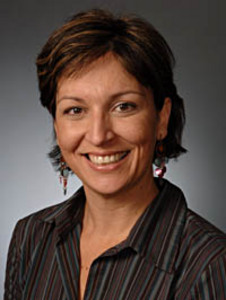 Zayira Jordan Conde
PhD, Spring 2010
Home Dept:
LOMIS
PhD Dissertation title:
Adolescentsí Cyberconnections: Identity Definition and Intimacy Disclosure on a Social Networking Site
PhD Advisor:
Brian Mennecke
Area of PhD research:
My study investigates the relationship between the disclosure of intimate information by adolescents aged 18-21 through Facebook and the developmental stage they are in as per Erikson's (1968) psychosocial development theory.
Employment upon graduating:

Associate Professor
Polytechnic University of Puerto Rico
San Juan, Puerto Rico
What HCI classes were invaluable to my success?
Computational Perception, Ethical Implications
Favorite graduate school memory:
My work with REU 2009 interns.
HCI issues that interest me:
Social networks, brain computer interfaces, haptics
<---- Back to search results