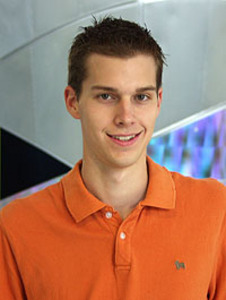 Brett Nekolny


MS, Spring 2010
Home Dept:
Mechanical Engineering
MS Dissertation title:
Contextual Self-Organizing Maps for Visual Design Space Exploration
MS Advisor(s):
Eliot Winer
Area of MS research:
Uses a data clustering method to visually display a multi-dimensional design space, which can provide information for use in optimization problem solving.
Employment upon graduating:
Software Development Engineer
Imaginestics, LLC
Cincinnati, OH
What HCI classes were invaluable to my success?
HCI 504
Favorite graduate school memory:
Working on the HCI 575 project with Joe and Mike, and trying to submit a paper to CHI regarding our results.
HCI issues that interest me:
Usability
<---- Back to search results