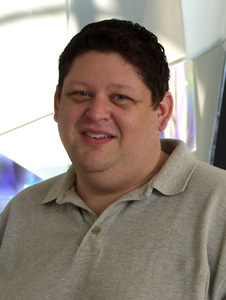 Troy Abel

PhD, Summer 2010
Home Dept:
Art and Design
PhD Dissertation title:
Beyond Usability: An Alternative Usability Evaluation Method, PUT-Q2
PhD Advisor:
Roger Baer
Area of PhD research:
Incorporation of qualitative statistics into traditional quantitative usability studies leading to a visual representation of data
Employment upon graduating:

Assistant Professor, Visual Communication & Design
Virginia Tech
Blacksburg, VA
Current activity:
2/2 Teaching load in Visual Communication. Set-up and run new eye-tracking and usability testing lab.
What HCI classes were invaluable to my success?
Psychology of HCI
Favorite graduate school memory:
When I walked across the stage during graduation to receive my Doctoral hood.
<---- Back to search results