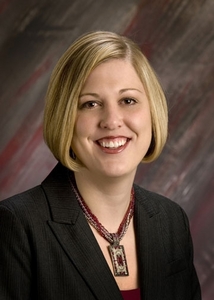 Kimberly Gehling




Online MS, Spring 2011
Home Dept:
Agricultural and Biosystems Engineering
MS Dissertation title:
Capstone Project: Ag Price App
MS Advisor(s):
Stephen Gilbert and Nir Keren
Area of MS research:
Completed a user centered design process to design a mobile app for farmers to allow them to access local grain pricing during their work day. The pricing information is valuable to allow the farmers to compare and receive the highest price for their grain.
Employment upon graduating:
President
Websites to Impress, LLC
Davenport, IA
Current activity:
Completing user interface mockups and prototypes according to business requirements for web application enhancements. Analyzing applications to develop UI standards for optimal usability and consistency across applications while adhering to company standards.
What HCI classes were invaluable to my success?
ArtGR 672 was valuable because it was an introduction to the process to improve usability. Art511 was valuable for the encouragement for out of the box thinking. I also learned a lot about research and processes through HCI 521.
Favorite graduate school memory:
I enjoyed presenting my research at a NAIT conference with Dr. Keren.
HCI issues that interest me:
Usability, mobile & tablet interface design, user centered design process, how user interface design fits into the system development life cycle
<---- Back to search results