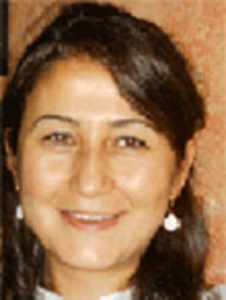 Yasemin Demiraslan



PhD, Summer 2011
Home Dept:
Curriculum and Instruction
PhD Dissertation title:
Examining Preservice Teachers' Reasoning and Decision Making in Three Case-Based Approaches
PhD Advisor:
Ann Thompson and Thomas Andre
Area of PhD research:
The general purpose of this dissertation is to compare three general approaches to using cases to help preservice teachers advance in complex decision making or problem solving skills. These three approaches include worked examples, faded worked examples, and case-based reasoning. Each approach has empirical studies demonstrating that it can lead to student learning. However, case-based reasoning and the other two approaches emerged from different traditions that imply different principles for the design of learning environments. Furthermore, no study has yet compared these approaches in terms of their relative effectiveness in improving preservice teachers' reasoning and decision making related to teaching issues, including classroom management. To that end, this dissertation is aimed at comparing the impact of these three case-based approaches on preservice teachers' reasoning and decision making related to classroom management.
Employment upon graduating:

Assistant Professor
Hacettepe University
Beytepe, Ankara, Turkey
Current activity:
Research and Teaching
What HCI classes were invaluable to my success?
HCI 521 - Cognitive Psychology of HCI
HCI issues that interest me:
Interaction design, design for disabilities, and cognitive modeling
<---- Back to search results