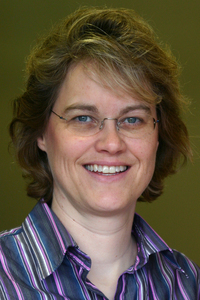 Anne Mickelson

Online MS, Spring 2012
Home Dept:
Psychology
MS Dissertation title:
Vital Pearl Memory Aid System
MS Advisor(s):
Stephen Gilbert
Area of MS research:
Vital Pearl is an electronic memory aid system designed to assist women over age 75 with medication adherence and daily planning. The goal of the system is to help them maintain their independence, manage their health conditions and reduce the burden on their caregivers.
Employment upon graduating:
Owner/Principal Usability Consultant
Equilogix, LLC
Stillwater, MN
Current activity:
Medical device human factors and usability consulting
What HCI classes were invaluable to my success?
HCI 521 - Cognitive Psychology of HCI
Favorite graduate school memory:
Visiting Ames and presenting my capstone project to my committee.
HCI issues that interest me:
Medical device use safety - making medical devices safer and easier to use and reducing medical errors.
A website recommend, and why:
scholar.google.com
<---- Back to search results