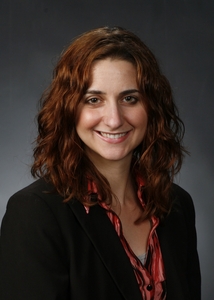 Jackie Owdij Woodson




Online MS, Spring 2012
Home Dept:
Psychology
MS Dissertation title:
Cat Watch
MS Advisor(s):
Stephen Gilbert
Area of MS research:
Have you ever wondered what your cat does when you are not home? This capstone presentation details the Cat Watch system - an interactive web application designed to track a cat's actions using a lightweight tracker. Cat Watch allows its users to track their cat's daily activities through an intuitive user experience, designed using the tools and techniques learned throughout the Human Computer Interaction program. Comparison functionality was built in to allow user's to see how their cat's activities match up against other pets or even national averages. Users can also ask for feedback about their cat's behaviors on a cat owner activity stream.
Employment upon graduating:
Product Owner
Lockheed Martin
Phoenixville, PA
Current activity:
As product owner, I am responsible for my application's strategic direction, features, requirements, design, users and marketing.
What HCI classes were invaluable to my success?
All the classes were invaluable to my success. Each class taught me something I was able to apply in my capstone project and on the job.
Favorite graduate school memory:
My favorite graduate school memory was when I finished completing my capstone project website. At that moment, I realized how far I had come and how much I learned in my masters program.
HCI issues that interest me:
I am interested in mobile usability, web application usability and the psychology behind usability.
A website recommend, and why:
There are a lot of good usability websites out there. Some of my favorites are: http://www.useit.com/, http://uxdesign.smashingmagazine.com/
Other comments:
Great program!
<---- Back to search results