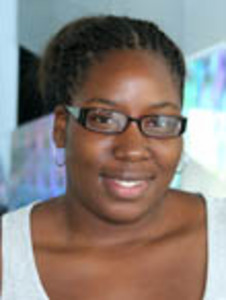 PJ Campbell
MS, Summer 2012
Home Dept:
Computer Engineering
MS Dissertation title:
Practical Motion Planning for Aerial-Like Agents in Meta!Blast
MS Advisor(s):
Drs. Eve Wurtele & Julie Dickerson
Area of MS research:
Motion planning in complex three-dimensional virtual environments for agents with a high degree-of-freedom and limited computational resources
Employment upon graduating:
Software Engineer
Factset Research Systems
Norwalk, Connecticut
Current activity:
Upon graduation, I started working at Factset Research Systems as a software engineer
What HCI classes were invaluable to my success?
Cognitive Psychology, Distributed Systems
Favorite graduate school memory:
At VRAC, I was exposed to different technologies like developmental robotics and other interesting projects. I also learned how professional games are developed.
HCI issues that interest me:
My interests include things like the use of AI to improve user experiences and any research dealing with developmental robotics.
A website recommend, and why:
News.Google.com
You can search for the latest relevant news in technology using just keywords!
<---- Back to search results