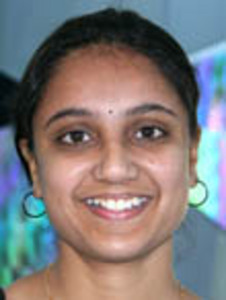 Nandhini Ramaswamy

MS, Summer 2012
Home Dept:
Mechanical Engineering
MS Dissertation title:
Online tutor for research writing
MS Advisor(s):
Stephen Gilbert and Jin Tian
Area of MS research:
English is the most prominent second language used in educational programs throughout the world. Unfortunately, there is a limitation of time and skill to guide students with learning the language and for evaluating their writings. Automated Writing Evaluation (AWE) tools would help in addressing this gap. This research presents a contribution to the field of Automated Writing Evaluation in the form of a new AWE tool called the Research Writing Tutor (RWT). The usability and utility of the tool was studied in addition to the trust on automated systems among graduate students.
Employment upon graduating:
Software Engineer
Adobe Inc
San Jose, CA
Current activity:
Will be working in developing software at the Innovations lab.
Favorite graduate school memory:
Developmental robotics course work.
HCI issues that interest me:
Usability, intuitive designs
A website recommend, and why:
LinkedIn Startup companies and otherTechblogs
LinkedIn to be better connected. Startup companies and otherTechblogs to stay updated about new tech things.
<---- Back to search results