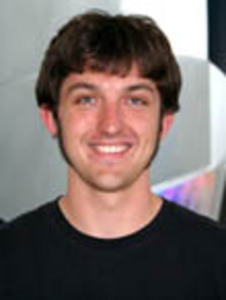 Mark Stenerson
MS, Summer 2012
Home Dept:
Genetics, Development & Cell Biology-LAS
MS Dissertation title:
Academic Game Development: Practices and Design Strategies for Creating STEM Games
MS Advisor(s):
Eve Wurtele
Area of MS research:
Discusses the challenges of developing games for learning in an academic setting. Suggests best practices and sites specific examples.
Employment upon graduating:

Graduate Researcher
University of Wisconsin-Madison
Madison, WI
Current activity:
I'm working on my PhD in Curriculum and Instruction at UW-Madison. I am currently working on two different educational video game projects.
What HCI classes were invaluable to my success?
Computational Perception
Favorite graduate school memory:
The first time I got a paper into a conference
HCI issues that interest me:
Integrating user-centered software into the classroom
<---- Back to search results