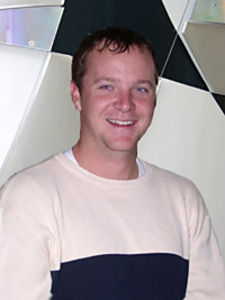 Tylor Husske
MS, Fall 2012
Home Dept:
Mechanical Engineering
MS Advisor(s):
James Oliver
Employment upon graduating:

Systems Analyst II
Iowa State University
Ames, IA
Current activity:
Support ISUs HR department via data reporting, public website(Drupal CMS), and intranet site(DotNetNuke CMS)
What HCI classes were invaluable to my success?
PHP Development for my capstone project and CS657 for pushing me to do more than I thought I was capable of.
Favorite graduate school memory:
Crazy late night homework sessions in the lab.
HCI issues that interest me:
Data security and privacy
<---- Back to search results