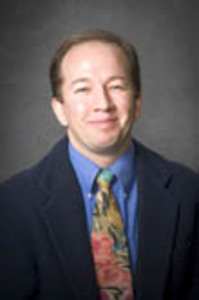 Shayne Narjes



PhD, Spring 2013
Home Dept:
Supply Chain and Information Systems
PhD Dissertation title:
Anthropomorphism and Word-of-Mouth Communication in Online Social Networks
PhD Advisor:
Anthony Townsend
Area of PhD research:
The research examined the potential for online social networks to provide the context for humans to anthropomorphize companies in a way that leads to new considerations of electronic word-of-mouth communication (eWOM); specifically, the possibility for organizations to be the initiator of the communication.
Employment upon graduating:

Marketing Instructor
South Central College
Current activity:
I teach business courses.
What HCI classes were invaluable to my success?
HCI 522 with Dr. Kristi Costabile
Favorite graduate school memory:
Working with Rachel Smith Graham in Dr. Correia's courses.
HCI issues that interest me:
Word-of-mouth communication within social media.
<---- Back to search results