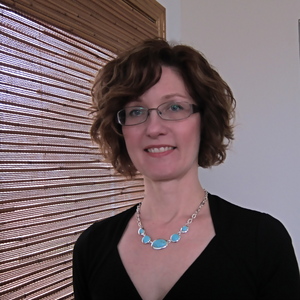 Norene Kelly
PhD, Summer 2016
Home Dept:
IMSE
PhD Dissertation title:
THE WEAR SCALE: DEVELOPMENT OF A MEASURE OF THE SOCIAL ACCEPTABILITY OF A WEARABLE DEVICE
PhD Advisor:
Stephen Gilbert
MS Dissertation title:
Synchronous haptic experience and self-other boundaries in human computer interaction
MS Advisor(s):
Peter Martin
Area of MS research:
My experiment manipulated multimodal stimulation to test factors potentially affecting "self-other overlap" in a user-actor human computer interaction. Specifically the main research question was: does experiencing a haptic device simultaneously with another person affect one's perception of closeness to that person? Interestingly, the greatest reported increase in interpersonal closeness occurred in the haptic-energy video condition. Implications for user experience and therapeutic applications were discussed.
Employment upon graduating:
Iowa State University
Johnston, IA
What HCI classes were invaluable to my success?
All were important but one that stands out is Com S / Geron 415x - Gerontechnology in Smart Home Environments. Its multidisciplinary nature, in terms of the instructors, students, and topics (computer science, design, and gerontology) provided an invaluable learning experience that included prototyping.
Favorite graduate school memory:
Difficult question - there isn't one favorite - but very often I think about how lucky I am to be doing exactly what I'm doing!
HCI issues that interest me:
Some things on the practical side are UX and usability testing; affective computing; the quantified self; and general issues like HCI education, the future of technology, social implications, etc. And there are all sorts of theoretical issues I like exploring - such as issues in measuring "qualia," the use of metaphors in descriptive modeling, embodied cognition, what separates science and humanities, principles and assumptions in psychology, etc.
A website recommend, and why:
http://www.interaction-design.org/
This is a pretty recent find, so I don't have extensive experience with it, but some has been useful
<---- Back to search results