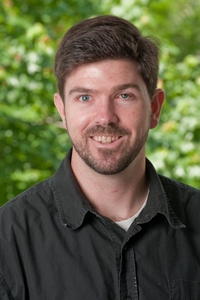 Shaun Kelly




Online MS, Spring 2013
Home Dept:
Mechanical Engineering
MS Dissertation title:
Yard Genius
MS Advisor(s):
Eliot Winer and Stephen Gilbert
Area of MS research:
A user-centered design project developing and testing an application to help homeowners maintain their yards.
Employment upon graduating:
Sr. Technical Writer & Project Manager
Shoap Technical Services
Atlanta, GA
Current activity:
I document software and API's and manage junior writers.
What HCI classes were invaluable to my success?
Cognitive Psychology, Visual Design, Human Factors, User Centered Design
Favorite graduate school memory:
Filling a notebook with sketches of ninjas for a Visual Design project.
HCI issues that interest me:
User experience design, mobile, ubiquitous computing, the Internet of things
A website recommend, and why:
Twitter - It's a great way to connect with influential people in industry and learn what other people are thinking. Quora.com - Interesting questions and answers on HCI, user experience, and every other topic.
<---- Back to search results