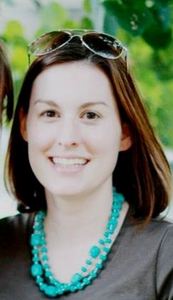 Reagan Reid Toler
Online MS, Spring 2013
Home Dept:
Psychology
MS Dissertation title:
ParkPal
MS Advisor(s):
Stephen Gilbert
Area of MS research:
Creating a mobile application to collect information and images volunteered from users on city parks.
Employment upon graduating:
Flight Test Manager
Department of Defense
Bellbrook, OH
Current activity:
Manage all phases of the flight test for a major modification program to assess the performance of aeronautical systems, subsystems and equipment. Chair Test Plan Working Group meetings and coordinate actions of contractors, DOD agencies, test sites, and test personnel. Attend program reviews and briefs test plans, issues, and programs. Develop preliminary estimates of flight test program costs, obligation dates of funding, and expenditure rates. Coordinate test reporting requirements with test agencies. Review test reports for adequacy, specification/performance requirement compliance, conformity with mandatory guidance and provides recommendations as necessary for improvement. Coordinate release of reports to customer. Prepare and present briefings at meetings with customer, management, and higher headquarters.
What HCI classes were invaluable to my success?
Organizational & Social Implications
Agile Development Methods
Visual Design for HCI
Favorite graduate school memory:
Seeing the campus for the first time
HCI issues that interest me:
Usability Studies, Pilot-Vehicle Interaction
A website recommend, and why:
www.nngroup.com/
You have to keep up with what these guys are doing. They are the founding fathers of HCI.
<---- Back to search results