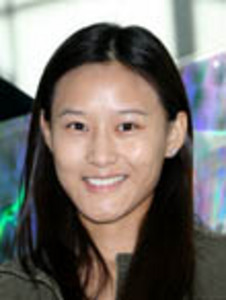 Jia Ma




MS, Fall 2013
Home Dept:
Sociology
MS Dissertation title:
How the use of computerized crime mapping was affected by characteristics of law enforcement agencies in 2007
MS Advisor(s):
Debra Satterfield and Matthew Delisi
Area of MS research:
The goal of this study is to investigate factors that affect the usage of computerized crime technology. It relies on statistics of the Bureau of Justice Statistics (BJS). The BJS conducts surveys every three or four years to obtain a national representative sample of state and local law enforcement agencies. In this research, I examined the surveys, which had been distributed in 2007. The data were analyzed to identify a relationship between different variables of law enforcement agencies that address the usage factors of computerized crime mapping. Based on the existing literature and research, this paper builds a theoretical model that relies on the path analysis method to describe the dependencies among the endogenous variables and exogenous variables. This model is the foundation of the proposed hypotheses. The correlation analysis, path analysis, and regression analysis were used to test the independent variables' predictive powers. The results of this research underpin a suggestion to utilize computerized crime mapping; law enforcement agencies should focus on increasing number of full-time paid employees, providing academy training, assigning patrol officers to specific areas/beats, and updating technology frequently to support the analysis of community problems.
Employment upon graduating:
Software Developer
NCS Pearson
Iowa City, IA
Current activity:
Develop next-generation students test applications for NCS Pearson
What HCI classes were invaluable to my success?
HCI521, HCI589X, HCI655, HCI574, HCI504
Favorite graduate school memory:
Attended conferences and networked with scholars from other universities
HCI issues that interest me:
How UX/UI design affect the use of online learning tools, considering delinquency behaviors of children
A website recommend, and why:
http://uxmag.com/
It is useful for me to get some ideas of current UX and UI trend and help me get a knowledge of the tools used in UX/UI design and development.
<---- Back to search results