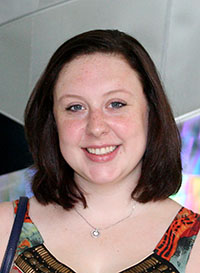 Amanda Skinner

MS, Spring 2015
Home Dept:
Industrial Manufacturing and Systems Engineering
MS Dissertation title:
Establishing the Needs of Type I Diabetes Users for Mobile Application Design
MS Advisor(s):
Stephen Gilbert
Area of MS research:
Living with Type 1 diabetes as a child presents a great deal of responsibilities at a young age. These responsibilities require knowledge of the disease, constant monitoring, awareness, and more. A variety of mobile applications have been created to aid children with these responsibilities, but a thorough investigation of these users' needs is a missing piece that is not often, if at all, conducted. This research aims to understand these users' needs in great depth in order to offer appropriate design guidelines for a mobile application to aid in the daily management and medical adherence of a child living with Type 1 diabetes. Over 4 hours and 25 minutes, six family cases (11 participants) provided qualitative support to these ideas through interview sessions. Thorough qualitative analysis was conducted from this data. Interview transcripts were analyzed and coded for emergent categories. The categories included responsibilities, travel, school, exercise, impression, diagnosis, communication, and devices/technology. These coded categories were later turned into a set of four themes. The themes related to participants' need for support and assistance (e.g., by an app). These themes included daily responsibilities, emotional effects, support, and not feeling different from others. The conclusions drawn from this information provided the justification for the set of design guidelines for a mobile application aiding in Type 1 diabetes care.
Employment upon graduating:
Digital Producer
Studio Labs, llc
New York, NY
<---- Back to search results