Graduate Students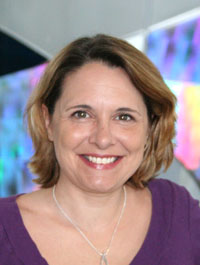 Sherry L. Berghefer
Title:
Senior Lecturer [GSJC]
Dept:
Greenlee School Journalism/Communication
Affiliation:HCI
Background:
Sherry is a lecturer in the Greenlee School of Journalism and Communication at Iowa State, as well as the owner of Dezign Solutions, a graphic and web design company. She works in the world of both print and web (acting as both a designer and a developer), in addition to teaching visual communication. She is interested in hyperrealism and what kind of effects it has on the viewer's perception of reality. Sherry's major professor is Lulu Rodriguez from the Greenlee School of Journalism.