Events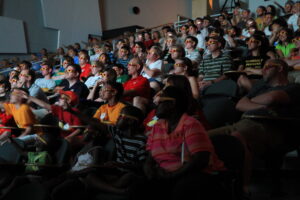 VRAC Experience – Interested in learning more about the work that goes on inside VRAC? The VRAC Experience public presentation offers participants a chance to learn about the unique research facilities at VRAC and how we use them as research tools. The student-led presentation explains how 3D virtual reality (VR) works and how graphics technology has evolved to the present day in applications such as manufacturing, medical imaging, industrial design, and military training. 3D VR demonstrations will be given for the entire audience.
Presentations will be held in the Alliant Energy, Lee Liu Auditorium located in Howe Hall.
VRAC-Experience is free and open to the public, but we require an RSVP since seating is limited.
Upcoming Events