Featured Research Projects
Researchers at VRAC and receive funding from a variety of commercial and government agencies. Here are some featured projects to give you an idea of the type of research being conducted at VRAC.
---
3D Vision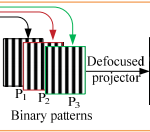 3D sensing techniques for static or quasi-static events have been extensively studied over the past few decades. However, it remains challenging to capture rapidly occurring events. The state-of-the-art high-speed 3D sensing technique is either at low spatial resolution (typically cm to mm), at low temporal resolution (ranging from a few seconds to hours per 3D frame).
---
HomCam
The HomCam is a helmet with four cameras positioned around it. These cameras broadcast high quality video streams over Wi-Fi in real time, covering all 360 degrees around the wearer. This means that someone watching the video streams from afar can communicate with a soldier wearing the HomCam to help monitor all of the soldier's sides.
---
Live, Virtual, and Constructive training environments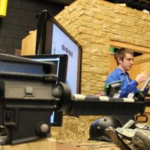 For training exercises, the U.S. military often uses Military Operations on Urban Terrain (MOUT) simulations. These involve having the trainees move through a physical environment designed to mimic real-life urban areas with buildings, roads, and paid actors populating the town. The environment also includes pyrotechnics and props that add realism to the simulation. MOUT sites are highly effective, but they're also costly, time consuming, and not conducive to simulating varied scenarios.
---
Mixed Reality Training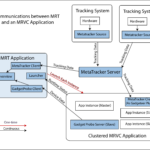 Mixed-reality training simulations combine real people and physical environments with virtual people and places that are either controlled by humans or by artificial intelligence. These simulations are used by the military to conduct training exercises in an efficient, flexible and inexpensive environment.
---
Team Intelligent Tutoring Systems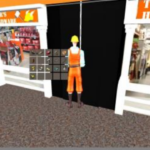 Working in teams is becoming increasingly important as it gives the ability to achieve goals that would otherwise be impossible individually. Intelligent tutoring systems provide a solution to this problem. Instruction and correction is handled directly by the system, providing accurate real-time, personalized feedback to each individual on a team.
---