2016 SPIRE-EIT REU and RET
Summer Program for Interdisciplinary Research and Education – Emerging Interface Technologies
Funded by NSF grant CNS-1461160 .
SPIRE-EIT is a 10-week research experiences for undergraduates program that combines classroom training with hands-on research projects. The REU interns form 5 research teams led by HCI faculty and Iowa State University graduate students. Over the course of the summer, REU interns create new technological solutions to challenges in human computer interaction. Students get to tour many local attractions and participate in a variety of group social activities that give them a better understanding of life in Iowa.
The REU teams are partnered with local teachers participating in the NSF Research Experience for Teachers program. The goal is to help build long-term collaborative partnerships between K-12 STEM teachers, community college faculty, and the NSF university research community by involving the teachers and community college faculty in engineering and computer science research and helping them translate their research experiences and new knowledge into classroom activities.
Projects
Cognitive Assistant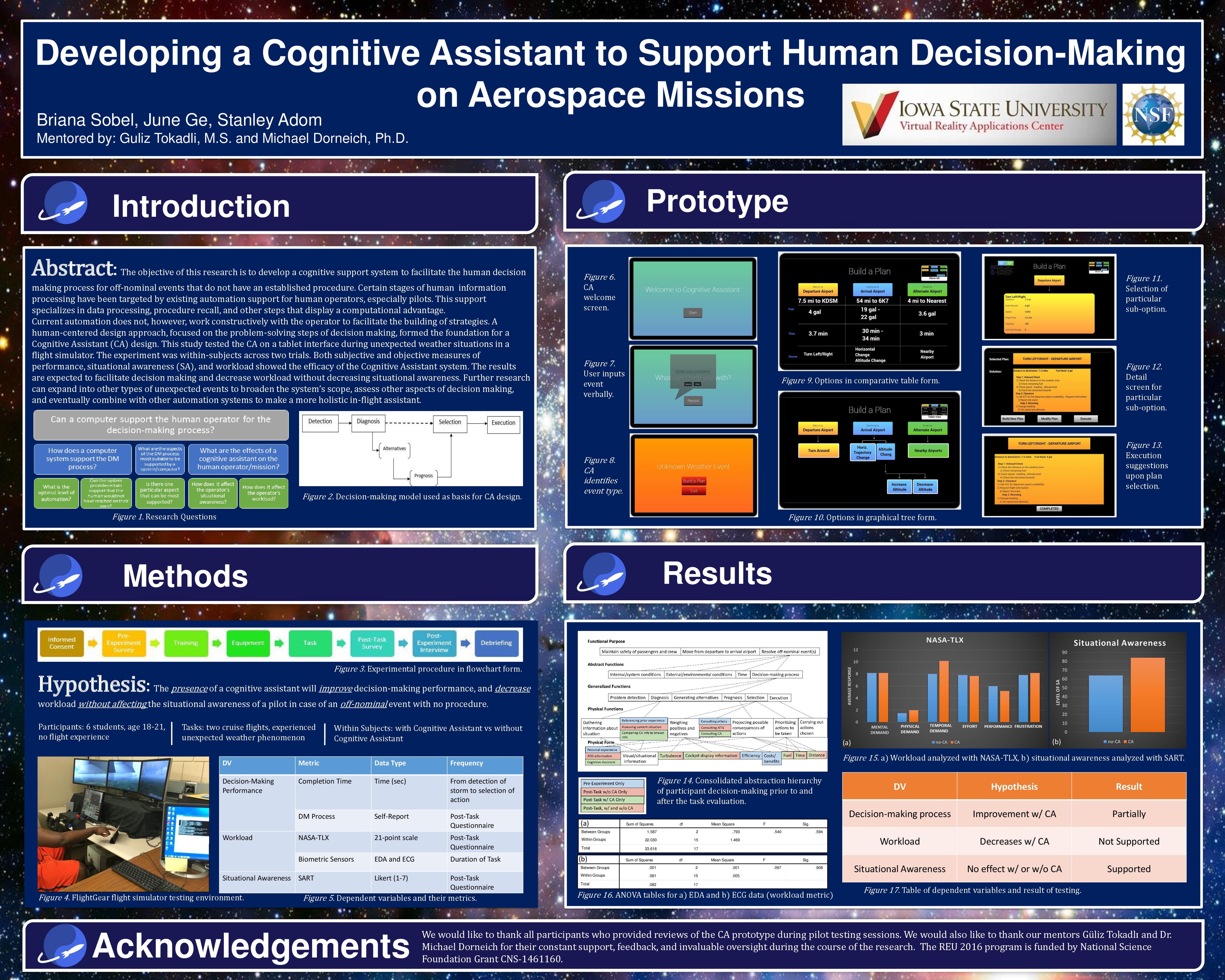 Description (.pdf)
Video Summary (YouTube)
Team Tutoring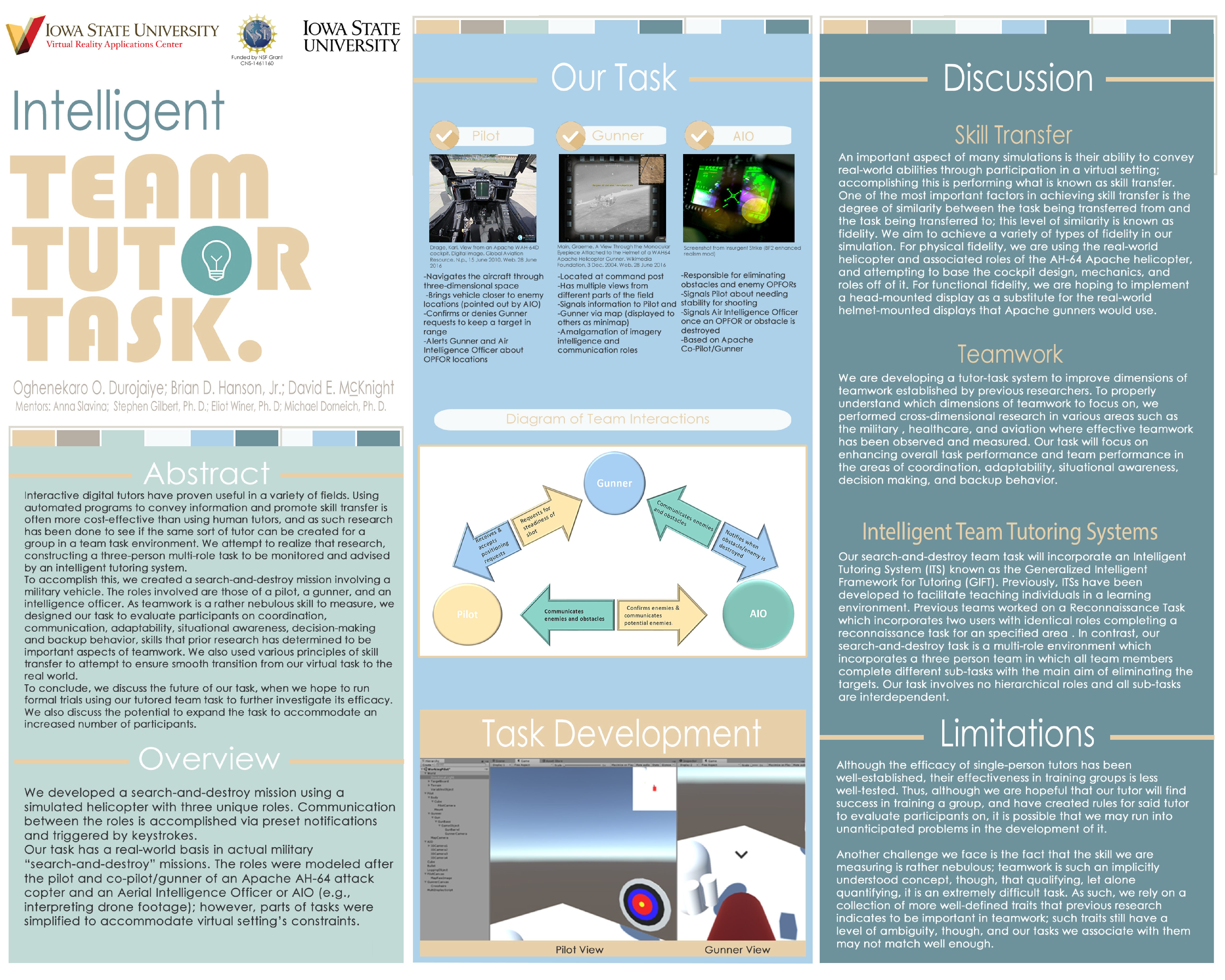 Description (.pdf)
Video Summary (YouTube)
Wearable Biosensors
Description (.pdf)
Video Summary (YouTube)
Wireless EEG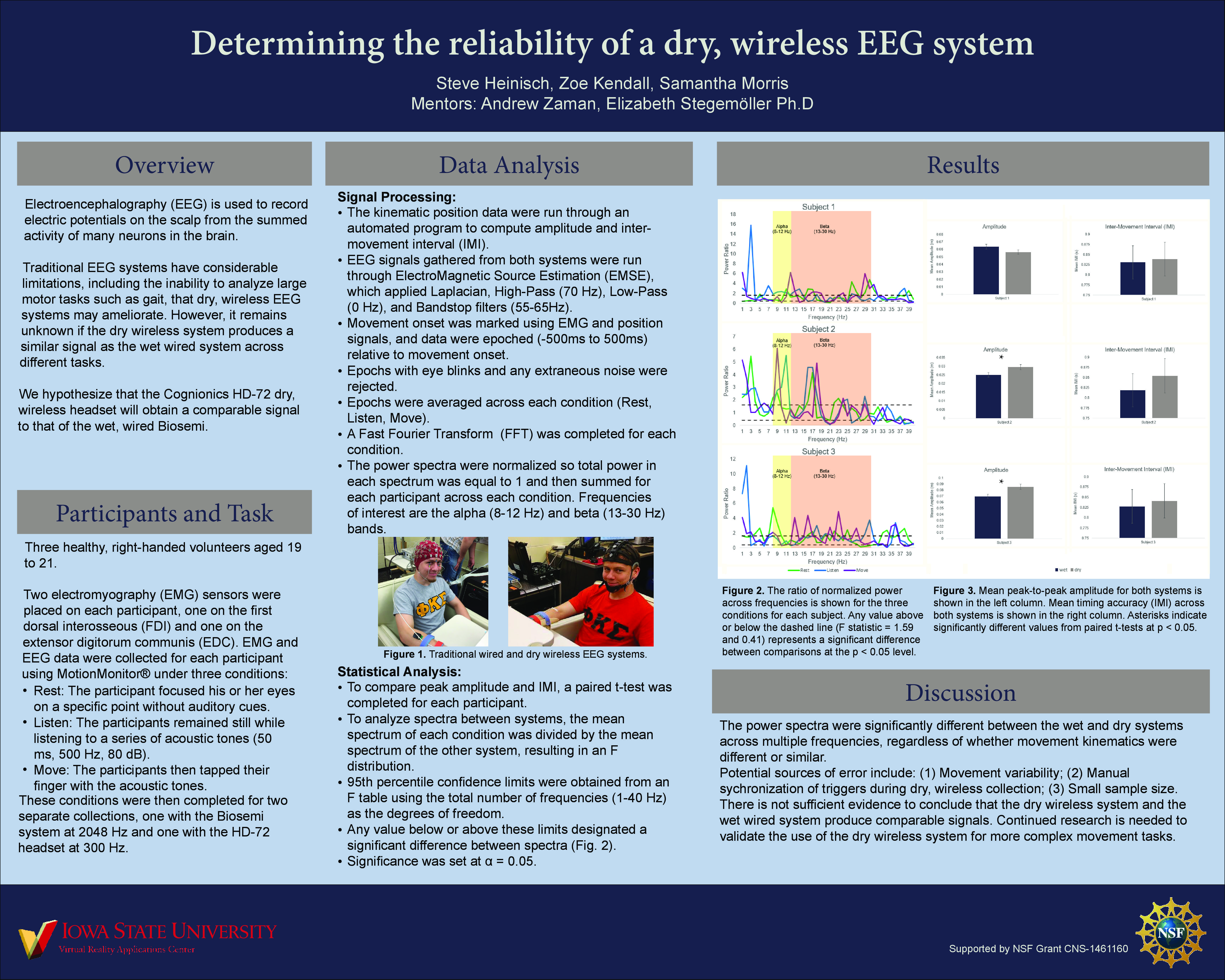 Description (.pdf)
Video Summary (YouTube)
---
Intern directory (.pdf)
---
REU Blog archives by Intern (.pdf)
Kayla Brauer [RET] n/a
Justin Lewis [RET] n/a
---
Photos from REU|2016
[ngg_images source="galleries" container_ids="10″ display_type="photocrati-nextgen_basic_thumbnails" override_thumbnail_settings="0″ thumbnail_width="120″ thumbnail_height="90″ thumbnail_crop="1″ images_per_page="20″ number_of_columns="0″ ajax_pagination="0″ show_all_in_lightbox="0″ use_imagebrowser_effect="0″ show_slideshow_link="1″ slideshow_link_text="[Show slideshow]" order_by="sortorder" order_direction="ASC" returns="included" maximum_entity_count="500″]